My current and former students are amazing! At the 2018 National Communication Association Conference in Salt Lake City, they earned a mind-boggling number of top paper recognitions.
Melissa L. Carrion, my former PhD student and now an assistant professor at Georgia Southern University, won the Association for the Rhetoric of Science, Technology, and Medicine's Article of the Year Award for her article "'You need to do your research': Vaccines, contestable science, and maternal epistemology."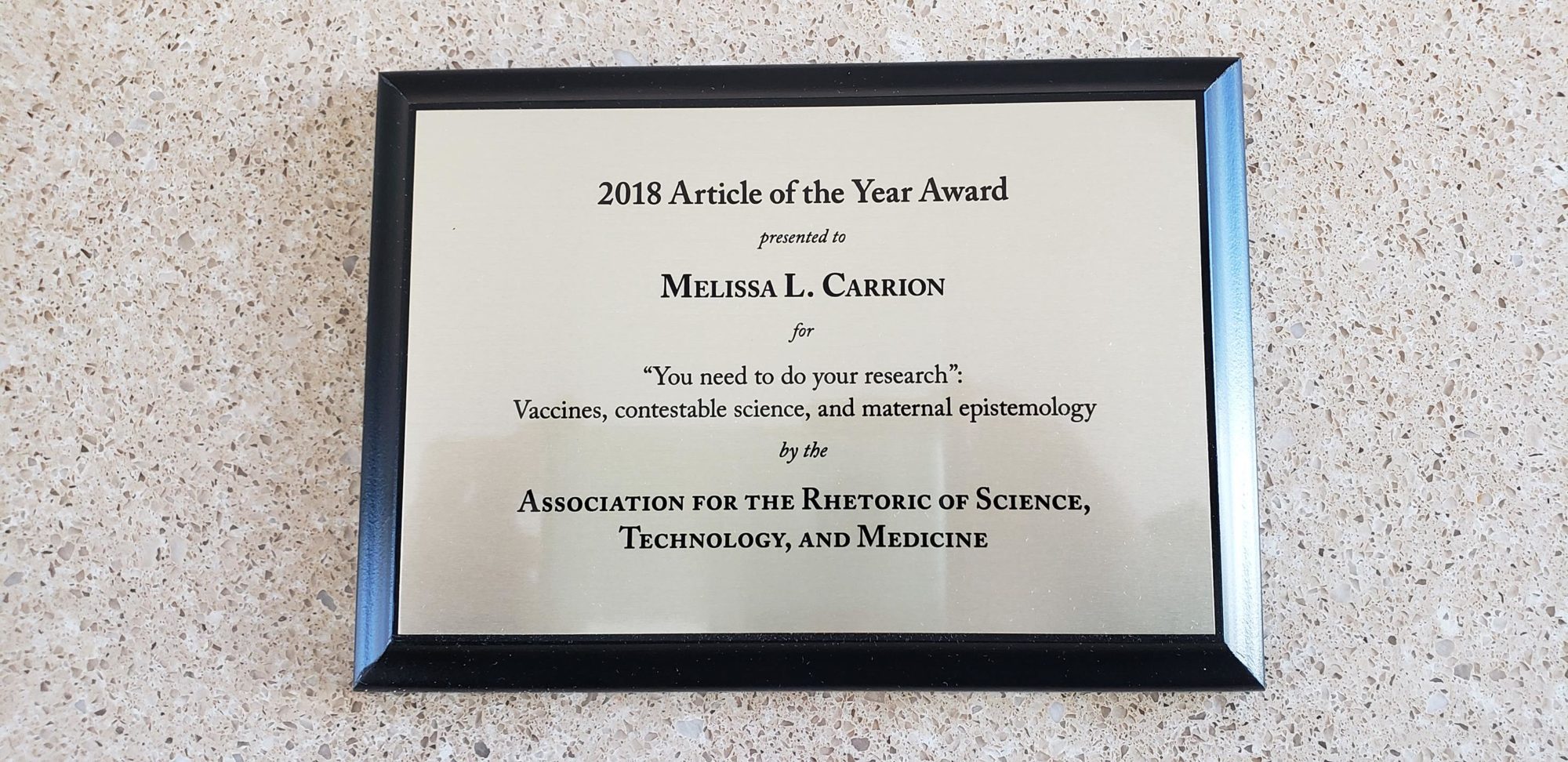 PhD student Benjamin W. Mann won a top paper in Disability Issues for "Rhetoric of online disability activism: #CripTheVote and civic participation."
PhD student Madison Krall won a top student paper award from the Mass Communication Division for her paper "'Check my fat-steps': Healthism, race, and rhetorical strategies of 'othering' in The Mindy Project."
PhD student Emily Krebs was recognized with a top paper award in the Family Communication Division for her co-authored essay, "Our babies['] count[er story]: A narrative ethnography of a baby loss remembrance walk ritual."
In the midst of all of this award-winning, I responded to some great paper panels (see below), and presented our Chemical Rhetoric Group paper "Mapping Nature's scientist: The posthumous demarcation of Rosalind Franklin's crystallographic data" for the Public Address Division.