Professor Robert Asen gave the keynote address entitled, "Disavowing networks, affirming networks: Neoliberalism and its challenge to democratic deliberation." The conference was held at Utah's Snowbird Resort, which provided a beautiful setting to deliberate.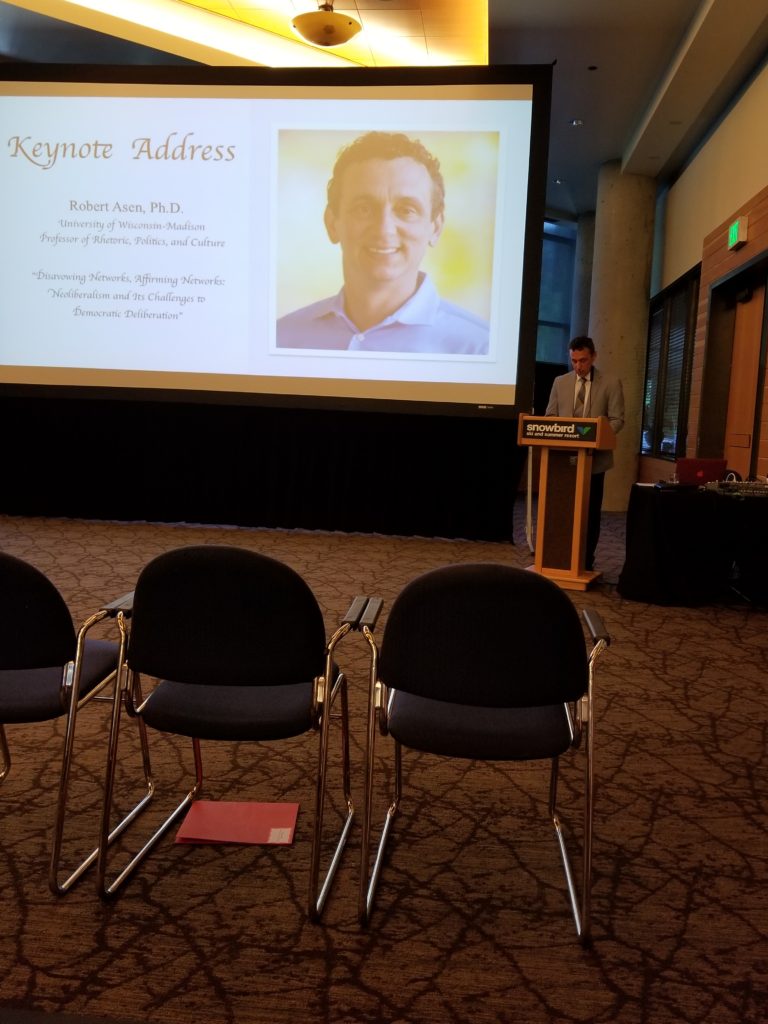 A panel on "Trump in the network of ideological argument" was standing room only. Here, Professor James F. Klumpp introduces the panelists, who included (from left) Professors David Zarefsky, Robert Rowland, Michael Lee, Angela Ray, and Robert Mills.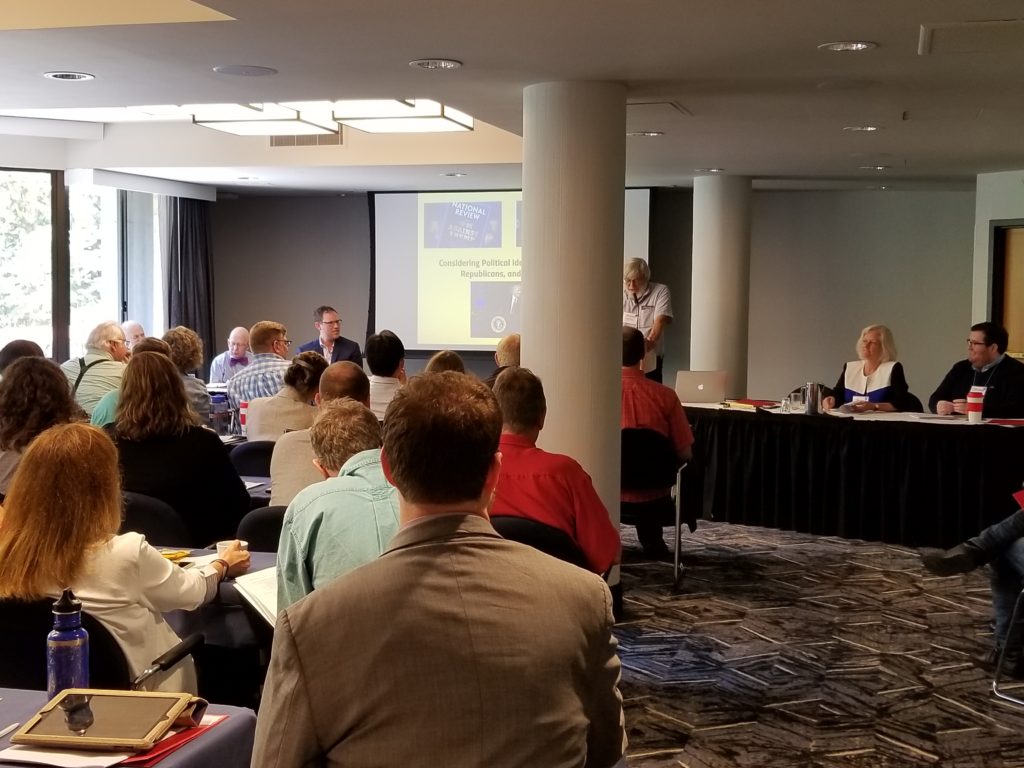 Professor Maegan Parker Brooks gives a spotlight panel talk entitled, "Network matters: Black lives and blue lives advocacy in on and offline settings."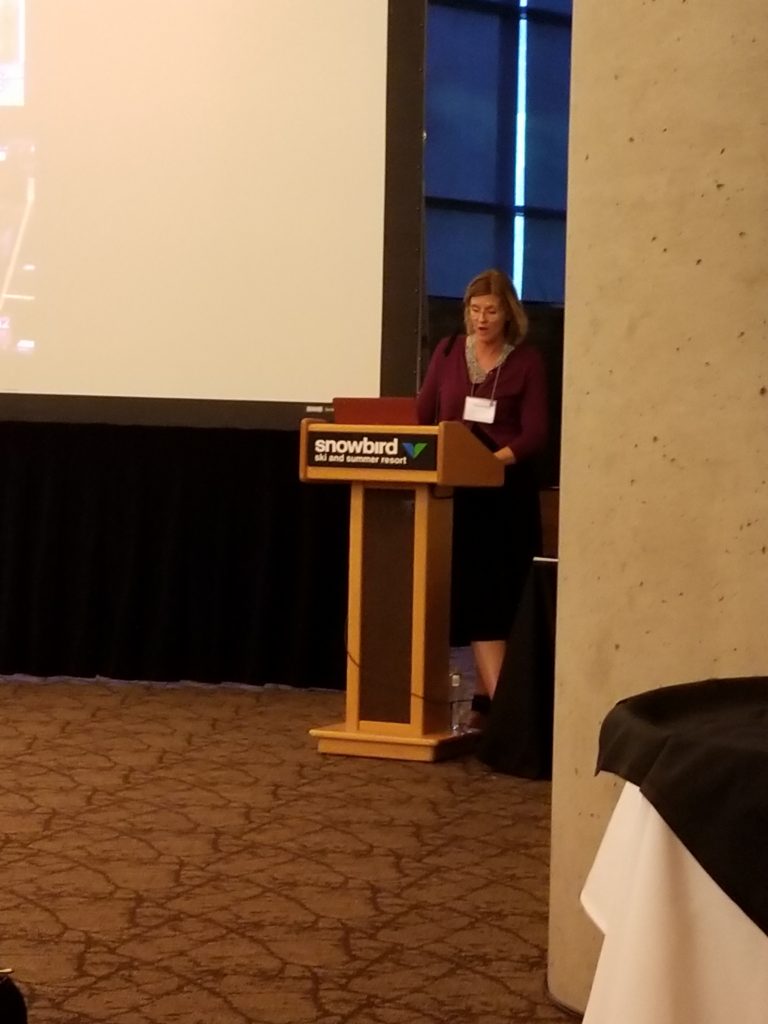 Graduate students (from left) Allison Blumling, Yennhi Lu, Dakota Park-Ozee, and Alley Agee work behind-the-conference-scenes.