Here Dr. Cara Finnegan–winner of the 2017 Rhetorical and Communication Theory Faculty Mentorship Award–is shown with some of her former students. From left: Jennifer Mercieca, Jennifer Jones Barbour, Robin Jensen, Cara Finnegan, Jiyeon Kang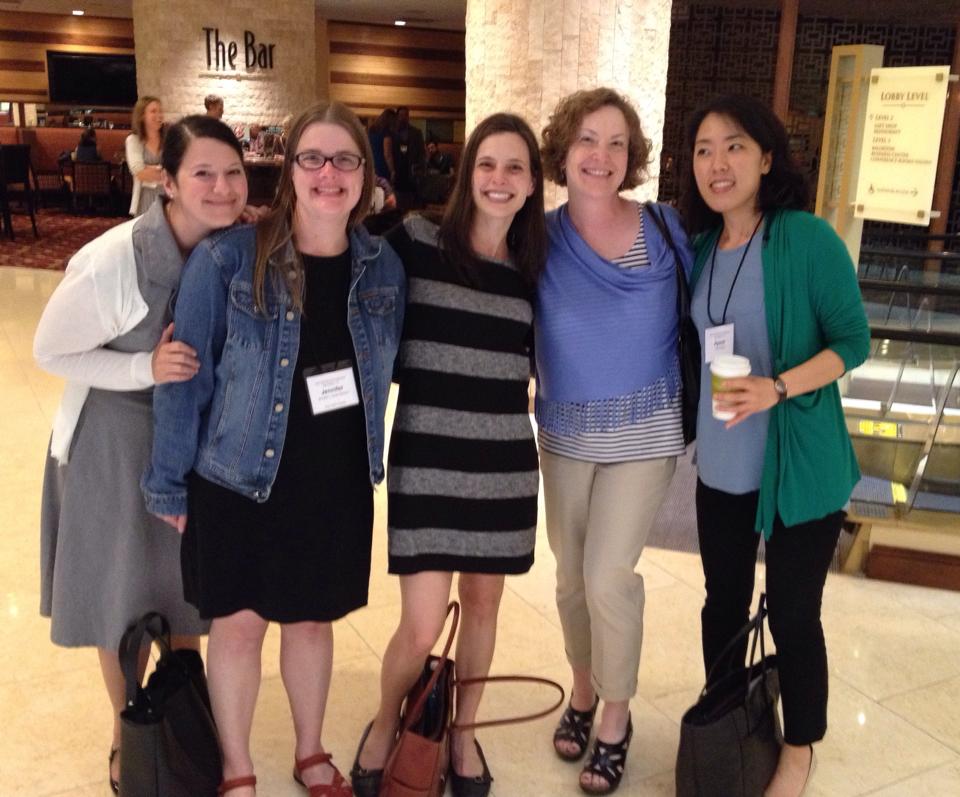 Billie Murray introduced Cara beautifully before presenting her with the award at NCA in Dallas.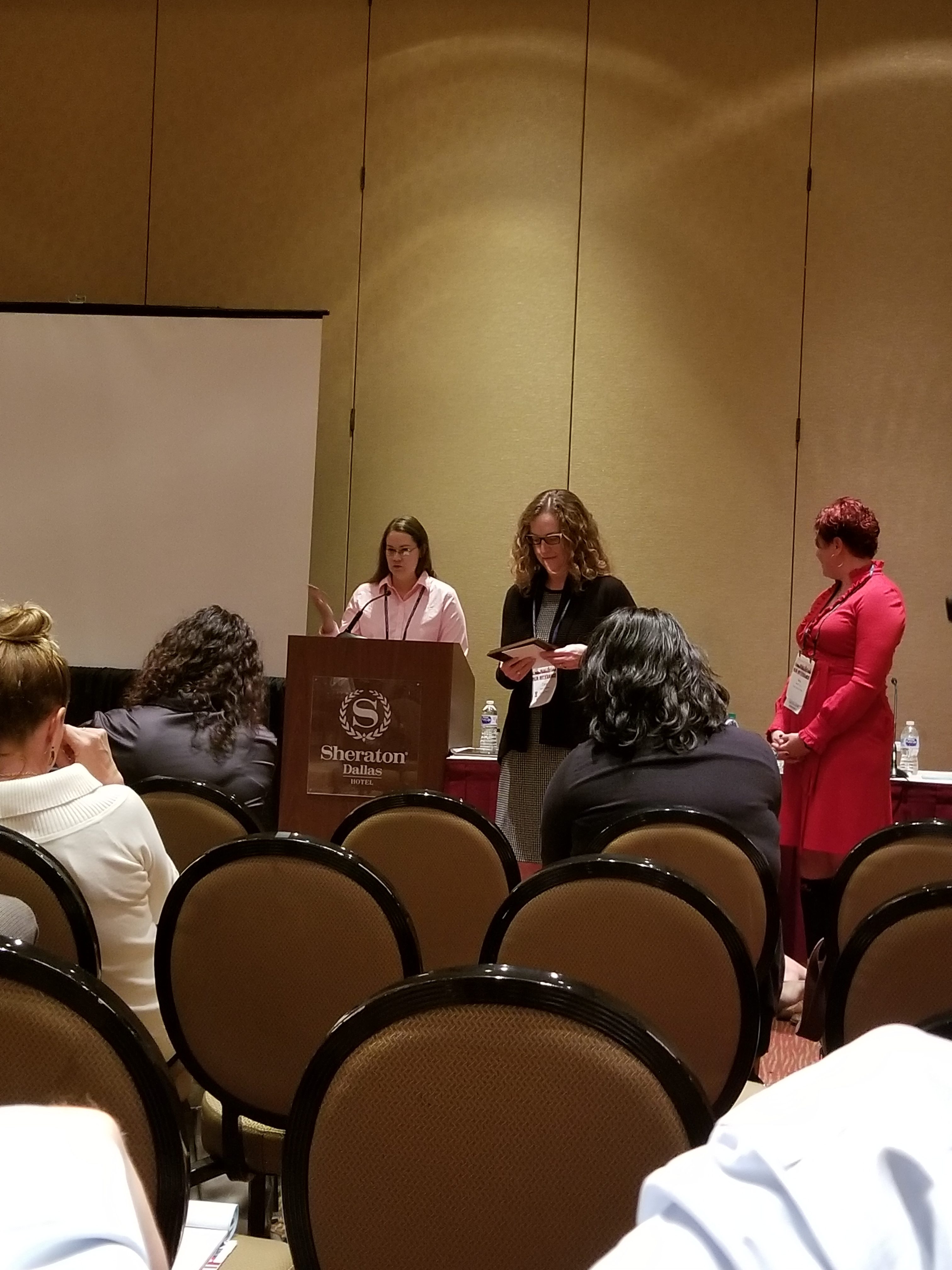 Dr. Finnegan's advisees pose in 2005 with the blue pens that she has always used to respond to their papers. Back row from left to right: Richard Besel, Kathleen Lamp-Fortuno, Dan Larsen. Front row from left to right: Sarah Mannone, Robin Jensen, Vincent Pham, Jiyeon Kang, Troy Cooper.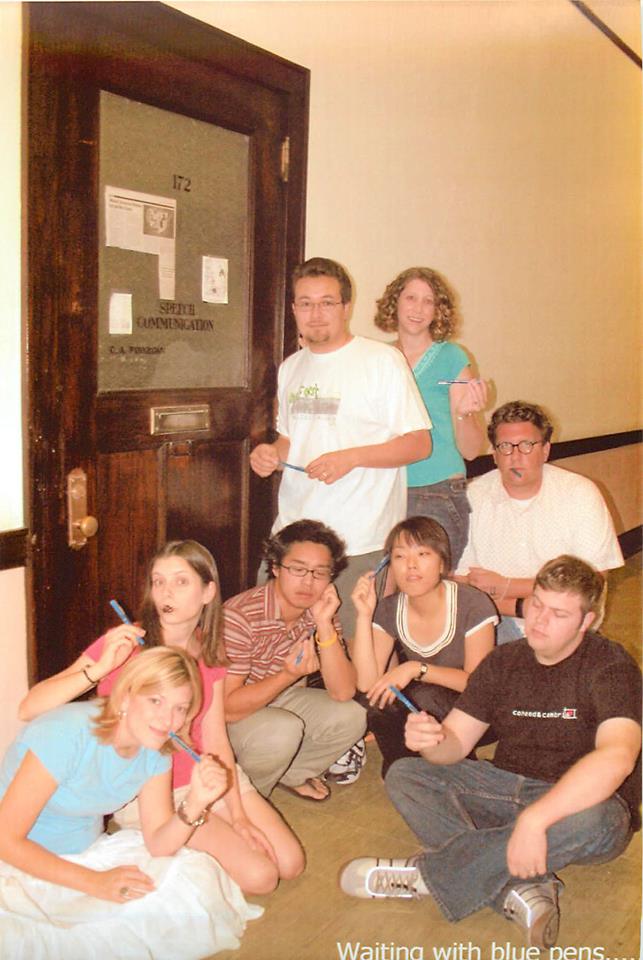 Cara with former and current students at NCA 2017 in Dallas (also John Murphy!).  From left front row: Laura Stengrim, Nikki Weickum, Jillian Zwilling, John Murphy, Jiyeon Kang; From left back row: Anita Mixon, Cara Finnegan, Kassie Lamp-Fortuno, Robin Jensen.